DMV Department of Motor Vehicles Directory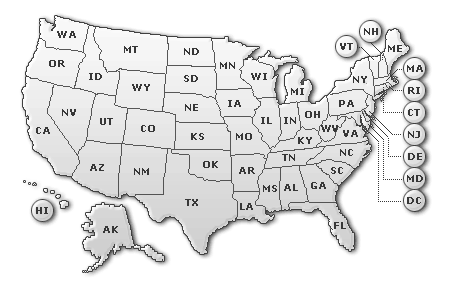 DMV State Directory
Use our DMV directory below to find your DMV. We provide detailed instructions on how to get a driver's license, learner's permit, CDL or motorcycle license.
details
America's Driver License Headquarters! ™
We are dedicated to helping people successfully pass the Driver's License Exam. Whether you're getting your Commercial Drivers License, your Learner's Permit, or your Motorcycle License, you've come to the right place.
Start now, complete our program, we guarantee you'll be prepared to pass your written Driver's License test, CDL test, or Motorcycle test on your first try or we'll refund your money.
Try Sample Test!
All applicants need to be familiar with their state's Drivers Handbook. Think you know the material? Take our DMV practice test now and test your driving knowledge.