Online Driver's License and Learner's Permit Resources
At Test Questions & Answers, we are committed to driver education. For that reason, we have collected a number of helpful resources for the benefit of our students. From driver's handbooks to driver's license requirements, we have the information that you need - simply take advantage of our online driver's license and learner's permit resources. Below, you will find a range of resources for every license type and every state. Simply choose the resource that is right for you to get started!
Give Yourself the Best Chance of Success!
If you want to pass your driver's license test or learner's permit exam on your first try, we highly encourage you to register for one of our practice tests. With motorcycle, CDL, learner's permit and driver's license practice tests available, we're sure to have a course that meets your needs.
Each has been developed with the help of experts to make passing your test a breeze, and you will find they are comprehensive yet accessible at the same time. Modeled after the states' official license exams, our practice tests represent the best possible means of preparing for your test - they in essence allow you to take your test before ever setting foot in the DMV or motor vehicle office! They are so effective, in fact, that we guarantee results! You have nothing to lose and everything to gain so enroll now.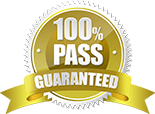 Details
See what others are saying!




















Due to your great site, I was able to pass my CDL test! I got six wrong out of 50! I have my Class C license in hand. I am going to go for other CDL endorsements. Thanks again for a wonderful CDL test preparation site and for helping me pass my test! C.S., Dallas, TX
The DMV permit test course was a great way to quickly learn the rules and regulations for the driver's test. A.M., Anaheim, CA
I can't put into words how much I want to thank you for this website! I passed my road rules and road signs DMV tests yesterday. Rebecca, Madison, WI
Yea!! I passed the test with 100%. This program was great. I worried for about 2 weeks while I was practicing the tests but when I went down to DMV I was so calm and confident. Thank you. Marie A, Pleasanton, CA
Wow! This was awesome! I owe my pass on the motorcycle test to this website! Christina, Ocala, FL
I cleared the Knowledge test and the driving test this Monday and received the driving license. The online tests offered by you were very useful. P.K., Houston, TX
Great school bus endorsement practice course. I passed the test with a perfect score the first time. Thank you so much. Edward P., Sewedsboro, NC
Thank you, Thank you Thank you. Failed miserably the first time, took your course, smoked it.Did not miss any. Was leary at first glance of your Course but this is one fantastic tool. Well worth the time and money. Thank you so much. Trust me folks, this will get you through it. Danny H., Timberlake, NC
I took my motorcycle license exam today and passed. The questions were the questions I had answered at home. The explainations made it easy to grasp the logic and concepts. The DMV stated, "You're ready." after I stated I practiced on your tests. I owe you my gratitude Calvin, Gadsden, AL
Thank you! Passed first time only missed one and I think it was a trick question. Once again thank you. By the way I will be 70 on my birthday. John S., CA