Wisconsin Learner's Permit Practice Test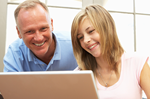 Take a new approach to learning
You can enroll and start today
Efficiently learn road rules and road signs
Our Course
It's our goal to make sure you become a respected driver. Not only do we want you to be completely cautious every time you get behind the wheel, but we also want to make sure you pass your learner's permit exam on your first attempt. Our Wisconsin learner's permit practice test will allow you to sufficiently achieve victory as a driver. Don't enroll tomorrow - begin today!
details
Sign Up Now - Instant Access
Course Background
Our prep course takes a clean and easy approach to learning. After you've enrolled in our course, you will be given 20 questions that focus on road rules and road signs. These questions are almost identical to the ones asked on the real DMV exam.
An unlimited amount of chances to take the prep test
No commuting - you can work from home or your favorite location
Accurate answers to questions will always be provided
We want to ensure our Wisconsin learner's permit practice test is worth your time. Therefore, our prep course is completely guaranteed. If your first effort at the DMV doesn't secure you your permit, after you've successfully passed our road rules and road signs tests at least five times each, then you will receive a full refund for the amount of money you spent with us.
The Benefits
Don't you want to choose a prep course that is stacked with benefits and proven teaching methods? This is the program for you! You'll have so much fun spending time with us that you won't even realize you're learning!
Course is filled with stimulating material
You have the ability to sign in and out at your own convenience
Gain confidence that will have you speeding through the DMV exam
We do require that all applicants be familiar with the Wisconsin Driver's Manuel. Do you believe you are skilled in this document? Why not test your driving knowledge and take our DMV practice test today?
Learner's Permit
In the State of Wisconsin, you must be at least 15 years and 6 months old to apply for your permit. If you're under the age of 18, you will have to be enrolled in a certified driver education program. While having this permit, you will have to log at least 30 hours of driving experience, 10 of which will have to be at night. The following documents will need to be taken to the DMV: proof of name and date of birth, proof of identity, proof of enrollment in a certified driver education program, and signature of parent or guardian.
Do you think you have what it takes to obtain your permit on your first try? You don't want to risk failing and have to wait even longer to be able to drive. Confirm that you'll reach success at the DMV by taking our practice test today!
Wisconsin DMV Graduated Driver License Laws
Stage One - Instruction Permit: A new driver must be at least 15 years and 6 months old to apply for an instruction permit. The required holding period for a learner's permit is 6 months. The licensee must complete 30 hours of driving time, 10 of which is for nighttime driving.
Stage Two - Restricted License: The licensee must be at least 16 years old to qualify for a restricted license. The nighttime restriction for a restricted license is not being allowed to drive between the hours of midnight to 5 AM. The licensee is not allowed to have more than one passenger at a time.
Stage Three - Full License: In order to remove the nighttime and passenger restriction, the licensee must be 16 years and 9 months old.