Tennessee Learners Permit Practice Test and Prep Course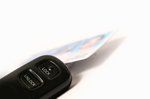 The info you need
The format you need
The guarantee you need
Course Summary -
Earn Your Tennessee Learners Permit
When preparing for any test, you're only as good as your study materials. Thankfully, our online Tennessee learners permit practice test contains all of the information that you need to pass the state's permit exam with ease! Why risk failing your first time? With our online guide, you're guaranteed to succeed! Ditch the paper manuals and take advantage of this resource instead.
details
Sign Up Now - Instant Access
How Our Guide Works
Our Tennessee learners permit practice test is a terrific resource that is simple to use and incredibly effective. There is no thumbing through page after page of text only to forget it all the next minute. With our online practice test, you can gain the knowledge you need to pass your exam, and doing so is easy. Our online practice tests consist of 20 questions selected at random. These questions cover the following topics:
Road rules and traffic law
Road signage recognition and meaning
Proper and safe driving techniques
With this resource, you can feel confident on test day, knowing that you are familiar with the test concepts and the test format! Why study with anything else?
The Benefits of Our Practice Tests
Put simply, our Tennessee learners permit practice test is tremendously beneficial. If you are in the process of studying for your permit exam, we are confident that you will find it addresses all of your needs and wishes. This resource is:
Convenient
Practical
Fun and engaging
User-friendly
Comprehensive
Effective
Perhaps best of all, it comes with our 100% money-back guarantee! You have nothing to lose and everything to gain.
How to Earn Your TN Driving Privileges
In the State of Tennessee, minors can apply for a learners permit when they reach 15 years of age. In order to earn a TN learners permit, applicants must:
Pass a vision screening test
Pass the written knowledge test
Provide proof of parental or guardian consent
Provide proof of school enrollment/attendance
Provide required identification documents
Tennessee DMV Graduated Driver License Laws
Stage One - Learners Permit: A new driver must be at least 15 years old to apply for a learner's permit. The required holding period for a learner's permit is 6 months. The licensee must complete 50 hours of driving time, 10 of which is for nighttime driving. Learner's permit holders in Tennessee may not drive from 10 pm to 6 am.
Stage Two - Restricted License: The licensee must be at least 16 years old to qualify for a restricted license. The nighttime restriction for a restricted license is not being allowed to drive between the hours of 10 PM to 6 AM. The licensee is not allowed to have more than one passenger at a time.
Stage Three - Full License: In order to get full driving privileges in Tennessee for removing nighttime driving and passenger restrictions, the applicant must be at least 17 years old.