South Carolina Learners Permit Practice Test and Prep Course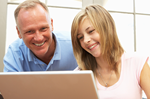 Be prepared and ready
Take your test with confidence
Money-back guarantee you'll pass the 1st time
Course Summary -
Earn Your South Carolina Learners Permit
At Test Questions and Answers, we can help you earn your driving privileges. If you are currently in the process of studying for your permit exam, we encourage you to consider our online resources. Our South Carolina learners permit practice test can provide you with invaluable insight on the concepts and topics you'll be tested on. Study with this resource and you'll be prepared on test day!
details
Sign Up Now - Instant Access
How Our Guide Works
Studying for your permit exam using our South Carolina learners permit practice test couldn't be easier. Available entirely online, this resource can be accessed from anywhere you have an Internet connection - home, the library, your coffee shop, or on the bus via your smartphone. To study, simply complete these three simple steps:
Register online and log in to your account
Take our practice test and answer 20 random questions
Retake the test as often as you would like - no two are the same
With thousands of sample test questions, you're likely to never see the same question twice! Take advantage of this resource today - you won't regret it.
This is the smart way to pass your driver's license exam!
Don't take a chance on standing in line at the DMV Office only to go home empty-handed. Take our Practice Permit Test and become a Safe Driving Teen!
The Benefits of Our Practice Tests
Convenient - with sample questions available entirely online, you can "take the test" whenever you like
Practical - why study global concepts when you can prepare by actually taking the test? That's what our practice test provides
Effective - learning and retaining new information is made easy with our online practice test, as you're an active participant
Guaranteed - should you fail your official permit exam after studying with our South Carolina learners permit practice test, we'll refund your money. You've got nothing to lose!
How to Earn Your SC Learners Permit
In the State of South Carolina, you can apply for a beginner permit for a range of different vehicle types, including motorcycles, mopeds, automobiles, and trucks. The standard beginner permit is the Class D, which provides individuals with access to regular passenger vehicles. To apply for a Class D permit, you must:
Be at least 15 years of age
Provide proof of residency, identity, birth day, and insurance coverage
Provide proof of parental consent
Pass the vision screening and written knowledge exam
South Carolina DMV Graduated Driver License Laws
Stage One - Learners Permit: A new driver must be at least 14 years old to apply for an instruction permit. The required holding period for an instruction permit is 6 months, which is reduced to 3 months if the licensee has undergone driver education.
Stage Two - Restricted License: The licensee must be at least 14 years and 6 months old to qualify for a restricted license. For licensees with driver education, the age requirement is lowered to 14 years and 3 months. The nighttime restriction for a restricted license is not being allowed to drive between the hours of 10 PM to 6 AM.
Stage Three - Full License: In order to remove the nighttime and passenger restriction, the licensee must be 16 years old.
South Carolina New Driver Resources