North Carolina Learners Permit Practice Test and Prep Course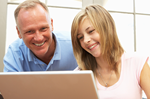 Familiarize yourself with test questions
Familiarize yourself with test format
Pass on your first try, guaranteed
Course Summary -
Earn Your North Carolina Learners Permit
Driving is a big responsibility and if you are currently studying to take your permit exam, you should not go into this process unprepared. After all, you risk failing your test and walking out of the motor vehicle office empty handed. Don't let that fate be yours. With our North Carolina learners permit practice test, you can take the written exam with confidence, knowing that you'll pass on the FIRST try. What's not to like about that? Register for this resource today and leave the DMV with your permit tomorrow!
details
Sign Up Now - Instant Access
How Our Guide Works
Our North Carolina learners permit practice test is user-friendly and convenient, as we feel that the best study resource is the one that's actually used. Modeled after the official exam, our practice test is also incredibly effective, as it helps familiarize you with the essentials. We are confident that you will find it to be far more helpful than the state's official driver handbook.
To study with our online resource, all you have to do is enroll. Once this process is complete, you'll be granted instant access to the course materials. Each time that you log in to take a practice test, you'll be presented with 20 different questions selected at random. These questions are modeled after those found on the official test, so you'll be prepared on test day. It's that easy!
The Benefits of Our Practice Tests
At Test Questions and Answers, we take pride in helping people earn their driving privileges. For this reason, we do everything that we can to make our resources as beneficial and useful as possible. Our North Carolina learners permit practice test is no different. Among the benefits it offers include:
Available Entirely Online - study from home, the bus, or your favorite coffee shop
Fun and Engaging - taking the practice test is quick and easy, and seeing the answers that you missed helps you learn
Comprehensive Resource - with literally thousands of questions in our database, you're likely never to see the same question twice
Incredibly Effective - retaining information is made easy with our practice test, as there's no unnecessary filler
We even guarantee results or your money back. Pass our practice test at least three times in a row and you're certain to pass the official written exam on your first try.
How to Earn Your NC Learners Permit
In order to earn your learners permit in the State of North Carolina, several criteria must first be met. Like most states, North Carolina utilizes a graduated driver license (GDL) program to help ensure that new drivers have the experience they need to drive while unsupervised. The requirements for obtaining a limited learner permit are as follows:
Be at least 15 years of age but younger than 18
Complete a state-approved driver education course
Pass written tests on traffic laws and road signage recognition
Pass a vision screening test
Provide proof of a driving eligibility certificate
Our North Carolina learners permit practice test can make passing the written knowledge tests a breeze! We encourage you to enroll today and reap the benefits yourself.
North Carolina DMV Graduated Driver License Laws
Stage One - Learners Permit: A new driver must be at least 15 years old to apply for a permit. The required holding period for a learner's permit is 12 months.
Learner's permit holders are not allowed to drive unless supervised by a supervising driver aged 21 or older. The DMV recommends that all learners have a minimum of 50 hours of supervised practice driving before they take their road tests, with at least 15 hours done after sunset. It is also recommended that at least 10 hours of supervised practice driving be in moderate to heavy traffic.
Stage Two - Provisional License: The licensee must be at least 16 years old to qualify for a provisional license. The nighttime restriction for a provisional license is not being allowed to drive between the hours of 9 PM to 5 AM. The licensee is not allowed to have more than one passenger under the age of 21 years old. If there's already a member of the family who is under 21 as a passenger in the vehicle, no other passengers under the age of 21 is allowed to ride.
Stage Three - Full License: In order to remove the nighttime and passenger restriction, the licensee must be 16 years and 6 months old.
Licensees under the age of 18 may seek to apply for a provisional license. This also means that the applicant must be accompanied by a licensed driver at all times.
North Carolina New Driver Resources