New Hampshire Learners Permit Practice Test and Prep Course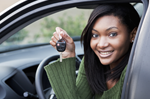 Answer sample test questions
Familiarize yourself with test format
Pass the permit exam your FIRST try
Course Summary
Our New Hampshire learners permit practice test provides all of the information you need to pass the official written exam. Modeled after the state's written exam, it can familiarize you with both the test format and the test questions. When the time comes, you'll be prepared and ready. Why bother with the state's driver handbook when you can essentially take the test before taking the test? Register for our practice test today!
details
Sign Up Now - Instant Access
How Our Guide Works
We have developed our New Hampshire learners permit practice test with your needs in mind. It contains only what you need to know and nothing that you don't, so that you can study efficiently and effectively. The study process is simple with our practice tests - simply:
Enroll online
Take our practice test
Find our which questions you answered incorrectly
Retake our practice test
Our database contains thousands of test questions, so no two tests are alike. You will be able to familiarize yourself with key concepts and topics, allowing you to go into your exam with confidence.
The Benefits of Our Practice Tests
For a study guide or resource to be truly effective, it must be user-friendly. After all, a resource can't educate unless it's actually used. We developed our New Hampshire learners permit practice test with this philosophy in mind. We believe that our online resources offer a number of clear benefits that make them ideal alternatives to traditional study guides, and are confident that you will agree! These benefits include:
Easy to use
Intuitive
Fun and engaging
Available entirely online
Makes retention easy
Incredibly effective
If you're still not convinced of the effectiveness of these practice tests, perhaps we should mention that we GUARANTEE results. If for any reason you fail your permit exam after using our New Hampshire learners permit practice test as a study guide, we will refund your money, no questions asked.
Try Sample Test!
How to Earn Your NH Driver's License
In the State of New Hampshire, all drivers under the age of 18 must complete a state-approved driver education program before they can be licensed. Once this program is complete, the student will be required to satisfy the following requirements:
Pass a vision screening
Complete a written test
Complete a driving test
New Hampshire does not officially issue "learners permits" but minors can start learning to drive at 15 years, 6 months of age. When the time comes to take the official written exam, our New Hampshire learners permit practice test will serve as an invaluable resource.
New Hampshire New Driver Resources