Nevada Learners Permit Practice Test and Prep Course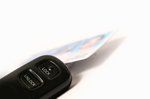 Gain invaluable insight
Make the test questions second nature
Pass with ease
Course Summary
We are here to help. At Test Questions and Answers, we have the resources you need to prepare for your permit exam. Why bother with the state driver handbook when you can study online? We have developed our Nevada learners permit practice test with your needs in mind, and are confident that you will not find it wanting! Take advantage of this resource today - the enroll process is quick and easy.
details
Sign Up Now - Instant Access
How Our Guide Works
If you are seeking a simple, intuitive, convenient, and effective study resource, look no further. Our Nevada learners permit practice test is just such a resource. Utilizing this online guide is simple:
Complete the online registration process
Sign in to take our practice test
Answer 20 random questions on traffic law, safe driving, and road signs
Find out which questions you answered incorrectly
Retake the test as often as you like - no two are alike
It really is that simple. This simple resource can help familiarize you with the official permit exam so that when the time comes to take the test, you are prepared and ready!
The Benefits of Our Practice Tests
We believe strongly that a student is only as good as the study guide he or she uses to prepare for a test. For this reason, we sought out to create a resource that was user-friendly and effective. It may be biased of us to say this, but we believe that we succeeded! The benefits of our Nevada learners permit practice test are many:
Intuitive
Easy to use
Fun and engaging
Comprehensive
Familiarizes you with important info
Proven to be effective
Don't believe us? Well, we are so confident in our Nevada learners permit practice test that we offer it with a 100 percent money-back guarantee! You have nothing to lose so enroll today.
Try Sample Test!
How to Earn Your NV Learners Permit
As with most states, Nevada utilizes a graduated driver license (GDL) program to help ensure that minors possess the experience, skill, and knowledge they need to become licensed drivers. All new drivers in the State of Nevada must enroll in a driver education program before they can become eligible for a license. When a minor reaches 15 years of age, he or she has several options that can be pursued:
Attend a classroom course and complete 50 hours of behind-the-wheel training
Complete an online course in addition to 50 hours of behind-the-wheel training
Complete 100 hours of behind-the-wheel training (if not classroom course exists within 30 miles of residence)
The following requirements will need to be satisfied before a driver's license can be issued, though it is possible to earn a permit without meeting these requirements.