Nebraska Learners Permit Practice Test and Prep Course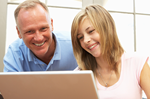 Modeled after official exam
Thousands of sample questions
Pass or your money back
Course Summary
You're in luck if you are currently in the process of earning your Nebraska learners permit. That is because at Test Questions and Answers, we have the resources you need to pass your test with ease! Ditch the official state handbook and take advantage of our Nebraska learners permit practice test. It is a tremendous resource and we are confident you will not be disappointed with it. Enroll today!
details
Sign Up Now - Instant Access
How Our Guide Works
Studying with our Nebraska learners permit practice test couldn't be easier. To take advantage of this online resource, simply:
Enroll online today
Access our course materials immediately
Take our practice test at your own pace
Answer 20 random questions on road rules, road signage, and safe driving techniques
"Rinse and repeat!"
With thousands of questions in our database, you're likely to never see the same question twice. And best of all, there is no limit to how many times you can take our practice test. Familiarize yourself with the concepts, topics, and questions found on the state's official exam with our online resource!
The Benefits of Our Practice Tests
We have worked with industry experts to develop a resource that is both convenient and effective. We have done so because we are staunch advocates of driver safety at Test Questions and Answers; we want you to have the information you need to become a safe and responsible driver. Though we may be biased, we believe that our Nebraska learners permit practice test is just the resource!
The benefits of our Nebraska learners permit practice test are numerous:
Available on desktop and mobile devices
Allows you to set the pace
You can start and stop when you want
Will familiarize you with key concepts
Makes passing the permit exam a cinch!
Perhaps best of all, we GUARANTEE results. You have nothing to worry about!
Try Sample Test!
How to Earn Your NE Learners Permit
In the State of Nebraska, you must be at least 15 years of age to apply for a learners permit. The permit can be issued for a provisional operator's license, operator's permit, or motorcycle license. Prior to receiving a Nebraska learners permit (LPD), applicants must pass written knowledge tests and a vision screening. The learners permit is valid for one year or until the applicant receives his or her provisional operator's permit.
Don't risk failing your written knowledge test. With our Nebraska learners permit practice test, you can gain the insight and knowledge you need to pass the state exam with ease! We encourage you to enroll today!