Maryland Learner's Permit Practice Test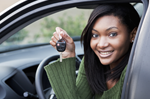 Fun and easy course material
You can begin preparing today
You won't regret this learning experience
Course Summary
Don't get left behind by failing your permit test. With our assistance, your first visit to the local DMV will be your only one. Our Maryland learner's permit practice test has been proven to work! What's better than being able to prepare for the DMV exam in your own living room? Now, you can comfortably and quickly get the driving education you need to prove you belong on the road.
details
Sign Up Now - Instant Access
Here's the rundown on this simple to use, inventive prep course: Once you're successfully logged in, you will be given 20 various road rules and road sign questions. Though you should strive to answer these questions to the best of your ability, you will eventually be able to view the correct answers, as well as detailed explanations.
Questions will shift and rotate after each time you sign in
You'll feel as if you're gaining the actual answers to the DMV exam
There are no rules - it will be as if you are your own teacher
We're pleased to share with you that our course is guaranteed. Once you've successfully taken and passed our road rules and road signs tests at least five times each, we guarantee you'll pass your DMV exam the first time you step up to bat. If you don't, the money you spent on our Maryland learner's permit practice test will be returned to you. It's as simple as that!
It's okay to ask for help! We are pleased to not only assist you with all of your driving needs, but also inform you of why it's important to strive to become a safe and reliable driver. Our course doesn't incorporate boring study guides or handbooks, meaning your full attention will constantly be kept.
You'll be fully prepared in no time
The course is completely online
Offered at a highly affordable price
Course Benefits for Parents
Before you enroll in our course, we recommend you become familiar with the Maryland Driver's Manual. Do you think you're prepared? You're encouraged to take our DMV practice test today!
Try Sample Test!
In order to obtain your learner's permit in the State of Maryland, you must be 15 years and 9 months old. You will also need to hold this permit for a period of 9 months. Before you earn your permit, you will need to pass a written exam and a vision test. You will also have to log 60 hours of supervised driving time, 10 of which will have to be night hours.
It's important to study and be prepared for the DMV exam. We will make sure you're fully confident and ready to succeed, so give us a try! Don't wait until tomorrow, next week, or next month-take out practice permit test now!