Maine Learner's Permit Practice Test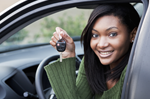 Simple and affordable
User-friendly site
Gain safe driving skills
Course Summary
Wouldn't you love to be exposed to information on the DMV exam before actually taking the test? Our Maine learner's permit practice test will ensure this takes place! Not only will you learn the proper etiquette to first time driving, but you will also gain important knowledge that will allow you to pass your exam on your very first try.
details
Sign Up Now - Instant Access
We're happy to fill you in on how this efficient program works. You'll be so delighted to see how easy this prep course is, you'll want to enroll today! Once you're signed in, you will be asked 20 random questions about road rules and road signs. These questions will change after each time you log in, meaning you have the opportunity to become familiar with an excessive amount of driving material.
Detailed explanations will always follow correct answers
You can take the course again and again - there are no limits
With Internet access, you can prepare from any location
Failure won't be a variable, because our Maine learner's permit practice test is 100 percent guaranteed. After taking and passing our road rules and road signs tests at least five times each, your first trip to the DMV is guaranteed to be successful. If it's not, you will receive a refund for the price of the course.
Don't become frustrated with the DMV exam, just get prepared! There's really no easier way to swiftly and efficiently gain the skills needed to do well on the test. Because we want you to have a good time while you're participating in this course, we've designed it to be simultaneously fun and educational.
Earn your right to be behind the wheel
You can take your time and make sure you absorb everything
The results have been proven - you'll succeed
If you're already familiar with the Maine Driver's Manual, then you're ready to get started. Do you want to test your driving knowledge now? You can! Take our DMV practice test today.
Try Sample Test!
In order to receive your permit in the State of Maine, you must be at least 15 years old. You will have to complete an approved driver education course, pass a written exam and a vision test, and hold your permit for a total of 6 months. During that time, you will be ordered to log 35 practice hours, 5 of which must be done at night.
The DMV will require you are knowledgeable in the following areas: traffic signs, motor vehicle laws, and safe driving techniques. Are your skills impressive enough to succeed? We won't let you bomb the exam. Take our practice permit test right now and prove you're a competent driver.