Kentucky Learner's Permit Practice Test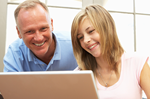 An inexpensive way to guarantee success
No difficult instructors to deal with
Conveniently work from your favorite location
Course Summary
Don't be ashamed to seek assistance - there's nothing wrong or embarrassing about participating in a prep course. When you enroll in our Kentucky learner's permit practice test, you'll be taking control of your driving career. We will swiftly present you with the skills, knowledge, and confidence needed to rock the DMV exam. Failure doesn't have to be an option. Join our team to succeed!
details
Sign Up Now - Instant Access
You'll adapt to our program in seconds, and as a result, breeze through the real DMV exam. Once you're logged in, you will have access to 20 road rules and road sign questions. If you don't happen to know an answer or don't understand a particular question, you can breathe easy knowing that correct answers and detailed explanations will always be provided.
Test questions are similar to those presented on actual DMV exam
Course questions will change after each time you log in
Move at your own pace - quickly or leisurely
It's important to know that our Kentucky learner's permit practice test is 100 percent guaranteed - or your money back. After you've successfully completed our road rules and road signs tests at least five times each, we have no doubt that you'll ace the DMV exam on your first try. However, if you don't happen to pass, you'll receive a full refund for the price of the course.
Do you really believe a better program than ours exists? We've worked hard to make sure you reach your full potential. You are capable of becoming a dependable driver. Choose our prep course to only further confirm that you're ready to hit the road. The benefits are wonderful, so what are you waiting for?
Course is completely online - no study books to lug around
The site is easy to use, meaning you can start immediately
You'll be sure to enter the DMV fully prepared and smiling
We do ask that all applicants be somewhat familiar with the Kentucky Driver's Manual. Do you believe your current skills measure up? Participate in our DMV practice test today and showcase your driving knowledge.
Try Sample Test!
In the State of Kentucky, you must be 16 years old in order to apply for and receive your learner's permit. Before you can be rewarded with this permit, you will have to successfully pass a written exam and a vision test. This permit will have to be held for 180 days, in which time you will also have to complete 60 hours of supervised driving.
You don't want to risk failing and having to take the DMV exam over, do you? If this occurs, you will most likely also have to pay to retake the test. We will make sure you're completely ready and equipped in the following regions: traffic signs, motor vehicle laws, and safe driving techniques. Take our permit practice test today and earn your spot in the driver's seat!