Hawaii Learner's Permit Practice Test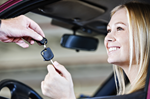 Ensure your first trip to the DMV is successful
Use the practice course as often as needed
Our online resource is completely affordable to purchase
Course Summary
Have you anxiously been waiting to obtain your learner's permit in the State of Hawaii? If you're ready to become a driver, we can help! Our Hawaii learner's permit practice test is practical, fun, and quite affordable! You want your first trip to the DMV to be successful, don't you? Don't waist another minute - participate in our prep course today!
details
Sign Up Now - Instant Access
How the Course Works
Our prep course is entirely available online, meaning you don't even have to leave your home to take part in this program. You'll be given 20 questions that focus on road rules and road signs. These assessments are very close to the ones given at the DMV.
Receive correct answers with detailed explanations
New questions will constantly be generated
Take the prep course as often as needed
For your benefit, our prep course is completely guaranteed! After you've successfully passed our road rules and road signs tests at least five times each, you'll be sure to receive your permit on your first try. If you don't, we will proudly refund your money for the price of our Hawaii learner's permit practice test.
This course was designed to be stimulating and user-friendly. Not only will you learn valuable information needed to achieve triumph at the DMV, but you'll also have an enjoyable time while being educated with our valuable lessons.
You can register and start today
Avoid failure at the DMV
Learn imperative safe driving skills
Are you ready to get started? It's important for all applicants to be familiar with our Hawaii Driver's Manual. Do you think you're up to speed? You can take our practice test now to test your current driving skills.
Try Sample Test!
In order for you to secure a learner's permit in the State of Hawaii, you'll have to be at least 15 years and 6 months old. You will then have to hold this document for a period of six months. During this time, you will have to complete 50 hours of supervised driving, as well as finish an approved driver education course.
In order to receive your permit, you will have to pass a written exam that will quiz you on traffic signs, motor vehicle laws, and safe driving techniques. It's important to be completely prepared, so start now! Take our learner's permit practice test to gain the skills and confidence you need to pass the real exam on your first try!