Delaware Learners Permit Practice Test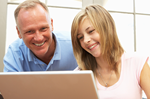 Required ID and Paperwork
Delaware Learner's Permit Guidelines
How to Prepare the Written Exam
Course Summary
If you are looking to find out the steps to get your DE driving permit, or pass your DMV written test, then our Delaware learner permit course is perfect for you! This course, which is modeled after the official state permit exam, further outlines state regulations, road rules, traffic laws, and road signage recognition. If you take this practice test, you'll possess all of the knowledge you need to pass the official exam on your FIRST try!
We encourage you to take advantage of our Delaware learners permit practice test today. Effective, practical, and convenient, it is the ultimate online resource. So ditch the driver manual and start studying online!
details
Sign Up Now - Instant Access
The Delaware DMV requires that all applicants must pass the written exam covering traffic signs, motor vehicle laws and safe driving techniques. If you fail the exam, most states require for you to wait at least the next day to take the test again (often with a re-examination fee). Our Delaware learners permit practice test can help you prepare for this written exam. Don't risk failing this test - guarantee your success!
Our permit practice test is modeled after the official exam so that you can familiarize yourself with key concepts, test questions, and the test layout. Each practice test contains 20 random questions on road rules and road signage identification. Once complete, you are free to retake the test as many times as you feel is necessary. With questions selected at random, no two practice tests are the same.
Take the Delaware practice permit test now to test your driving knowledge.
Among the many benefits of our Delaware learners permit practice test include:
Convenient and practical
Available entirely online
Accessible on mobile devices and laptops
Thousands of test questions to answer
Correct answers provided for your reference
Modeled after the official exam
Includes the same types of questions and covers the same topics
Incredibly informative and comprehensive
Perhaps best of all, our Delaware learners permit practice test is hugely effective. In fact, we GUARANTEE results or your money back!
Try Sample Test!
Stage One - Learner's Permit
A licensee must be at least 15 years old to apply for a Delaware learner's license. The holding period for this step is 12 months, and during this period, the licensee must complete 50 hours of supervised driving (10 of which should be done at nighttime). In the first three months, learner's license holders are allowed to drive during daylight hours.
Stage Two - Operator's License
The minimum age for an operator's license is 16 years old, with a nighttime restriction for this age is not being allowed to drive between the hours of 11pm to 6am. If the licensee is 17, the nighttime restriction is moved to the hours of 1am to 5am.
Stage Three - Full Privilege License
Once a driver reaches the age of 18, the restrictions for the operator's license disappear.
Enroll in our comprehensive course today!
When you enroll in our Delaware learner permit course, you have the tremendous ability to take advantage of the course benefits lain out before you. So go ahead, enroll today - we guarantee that you will be satisfied with your results!