Colorado Learners Permit Practice Test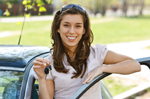 Required ID and Paperwork
Delaware Learner's Permit Guidelines
How to Prepare the Written Exam
Course Summary
If you are looking to find out the steps to get your CO driving permit, or pass your DMV written test, then our Colorado learner permit course is perfect for you! This course, which consists of a practice test modeled after the official state exam, can help you test your knowledge of the subjects you'll be tested on at the DMV. There is no better way to familiarize yourself with the essentials, so enroll for our Colorado learners permit practice test today!
details
Sign Up Now - Instant Access
How the practice test course works:
Prepare for your driving permit online with this online permit practice test course! We provide you with over 1,500 questions and answers similar to those found on the DMV test. By modeling our Colorado learners permit practice test after the official exam, it can help you prepare yourself for test day. When the time comes, you'll be able to take the exam with confidence!
When you log in, you will be given a test consisting of 20 random road rules and road sign questions selected from our database. If you answer a question incorrectly, you will be provided with the correct answer along with a detailed explanation. You are then invited to retake this practice test as often as you like; with questions selected at random, no two tests are alike.
Take the Colorado practice permit test now to test your driving knowledge.
The smart way to pass your driver's license exam!
Don't take a chance on standing in line at the DMV Office only to go home empty-handed. Take our Practice Permit Test and become a Safe Driving Teen!
Course Benefits for First Time Driver
Course Benefits for First Time Driver
You will be preparing yourself to pass your driving test and become a safe driver when you complete our course.
Fun, easy, and interactive coursework!
Quickly learn the Rules of the Road and Road Signs
Course Benefits for Parents
This course uses proven teaching methods that have been developed to train our military service members. If your child takes advantage of this resource, he or she will be able to easily learn and retain new information.
When your teen has successfully taken and passed the test at least five times, we can GUARANTEE that they will pass the exam!
Our Colorado learners permit practice test is approved by the National Safety Commission
Try Sample Test!
Stage one - Learner's License
A new driver must be at least 16 years old to apply for an instruction permit. A licensee between the ages of 14-16 may also apply for an instruction permit if they have undergone driver education classes. The licensee must further hold the permit for minimum of 12 months. During this period, the licensee must complete 50 hours of supervised driving (10 of which occur at night).
Stage Two - Provisional License
The minimum age for obtaining a restricted license is 16. The nighttime driving restriction applies for the hours between midnight and 5am. For the first 6 months, the driver may NOT drive with passengers under 21 years old, except for siblings.
Stage Three - Full Driving Privileges
When the licensee turns 18, restrictions are removed from their driver's license (full driving privileges in Colorado).
Enroll in our comprehensive course today!
When you enroll in our Colorado learner's permit course, you have the tremendous ability to take advantage of the course benefits lain out before you. So go ahead, enroll today - we guarantee that you will be satisfied with your results!