Alaska Learners Permit Practice Test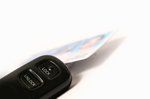 Learner's permit guidelines for the State of Alaska
Preparing for the actual DMV Written Exam
Required ID and Paperwork
Course Summary
This comprehensive Alaska learner permit course will ultimately aid you in finding the steps to getting your AK driving permit, the skills necessary to pass your DMV test, and the required paperwork which you must bring to the DMV when obtaining your license.
It is highly important that all applicants be familiar with the Alaska Driver's Manual. If you think you have a strong grasp on the material, you should take our DMV practice test now to test your driving knowledge!
details
Sign Up Now - Instant Access
How the course works:
Prepare for your driving permit online with our comprehensive course! This course will provide you with 1,500 questions and answers similar to those found on the DMV test, along with detailed explanations.
When you log in, you will be given a test consisting of 20 random road rules and road sign questions chosen from our database. You are allowed to take the test as many times as you like, because the test questions change each time you log in. Correct answers are provided at the end of each question along with detailed explanations. Enroll for our Alaska learners permit practice test today.
The smart way to pass your driver's license exam!
Don't waste your time standing in line at the DMV office to go home empty-handed. Take our practice permit test and become a safe driving teen!
Course Benefits for First Time Driver
This course provides the best preparation available to pass your driving permit test and become a safe driver when you complete our course.
Fun, easy, and interactive course
Course Benefits for Parents
This course uses proven teaching methods. We can guarantee that not only will your son or daughter pass, but they will drive away with the thorough background needed to become a safer driver.
Once your son or daughter has successfully taken and passed the test a number of times, we can guarantee that they'll pass the actual DMV test.
Course is approved by the National Safety Commission
Take the Alaska practice permit test now to test your driving knowledge!
Alaska DMV Graduated Driver License Laws
During this learners permit phase, as a licensee you must complete 40 hours of driving time, 10 of which must occur during nighttime hours.
Before applying for this provisional license, the applicant must be at least 16 years old. A nighttime restriction for a provisional license holder would be between the hours of 1am and 5am. For the first 6 months of your driving time, the provisional license holder may not have passengers under the age of 21 (excluding siblings).
If an applicant is 19 to 20 years old, the permit will expire within 90 days after the driver's 21st birthday. This permit may only be renewed ONCE, so it is of the utmost importance to maintain safe driving.
Enroll in our comprehensive course today!
When you enroll in our Alaska learners permit course, you are already taking advantage of the benefits as listed previously. So go ahead - enroll today!