Tennessee DMV Practice Test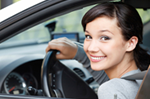 A fun and alternative way to study
Enter the DMV with a sense of ease
The course is inexpensive and worth every penny
Whether you are looking to obtain your learner's permit, or are simply looking to renew your driver's license, the National Safety Commission has all of your online driver education needs covered! Our online Tennessee DMV practice test aims to help you pass your written permit exam with confidence, through the elimination of lengthy manuals or documents. With this fast, easy, and effective course, coupled with our money-back guarantee, you cannot go wrong! If you fail the Tennessee driving test on your first attempt, we will gladly refund your course cost!
Course Summary
Drag yourself into the future and prepare for the written portion of the DMV exam the new, inventive way! Our Tennessee DMV practice test is a fast, fun, and affordable way to ensure you'll be driving in no time. Go to the DMV once and ensure it's a prosperous trip.
details
Sign Up Now - Instant Access
You can take the course today!
With our assistance, you won't have to devote much time to preparing for the DMV exam. You'll register and immediately be given 20 random questions regarding road rules and road signs. The beauty about this program is the fact that the questions will constantly change; therefore, you can take the tests as often as you'd like.
View correct answers and detailed explanations
Test questions are similar to those on the DMV exam
You can prepare at your own pace
We've saved the best detail for last - our course is completely guaranteed. If you don't pass the written portion of your DMV exam on the first attempt, after you've successfully passed our road rules and signs test at least five times each, then we'll willingly give you the money back you spent on the course.
The sooner you take our course, the sooner you could be driving!
Not only is our prep course guaranteed, but it's been proven to work. You'll be masked with a wealth of confidence and skills to rock the written portion of the DMV exam. You won't dread preparing with us. In fact, you'll feel honored and privileged that you participated in our program.
If you've got Internet access, you can start now
Avoid the 50 percent failure rate
Prove that you're a capable driver
Are you currently familiar with the Tennessee Driver's Manual? This is a must and will only enhance your success rate. Take our FREE DMV practice test to examine your knowledge.
Earn your spot behind the wheel!
If you're in Tennessee, you'll be able to obtain your learner's permit when you turn 15 years old. You'll have to keep this permit for 6 months and log 50 hours of practice driving. After you've turned 16, you'll be able to move on to a restricted driver's license. Finally, once you hit 17, you can begin working towards retrieving your full driver's license.
Are you ready to test your knowledge? Our Tennessee DMV practice test will allow you to become familiar with road rules, road signs, and motor vehicle laws. Get started today!
Driver's License Course Resources
In addition to our DMV practice test, we also offer the following resources: