Pennsylvania DMV Practice Test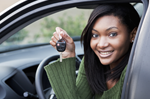 Designed with ease of use in mind
A comprehensive and effective resource
Guaranteed results of your money back
Course Summary
Designed to prepare you for actual exam
Formatted in same manner as official test
Covers same topics, concepts, and questions
Offered entirely online for 24/7 access
Money-back guarantee you'll pass the 1st time
details
Sign Up Now - Instant Access
Enroll Today and Get Started!
Taking advantage of our online Pennsylvania DMV practice test is easy. Once you complete the online enrollment process, you will be able to access your practice guide immediately - there are no downloads necessary. Simply sign in and start taking our practice tests. With thousands of unique questions in our database, each test is unique. These practice tests, which are modeled after the official state exam, each include 20 random questions covering a multitude of topics, including:
Road rules and traffic laws
Road signage identification
Proper driving techniques
Take our Pennsylvania DMV practice test as often as you like. Each time that you take the test, you'll be presented with a different set of questions so that you can familiarize yourself with the key concepts and topics.
Guaranteed Results and a User-friendly Layout!
What more could you ask for? We understand that a study guide can only be effective if people actually use it. For this reason, our Pennsylvania DMV practice test has been developed to provide students with only the information that they need - and nothing they don't. Our goal is for you to use our online resources whenever you have a free moment, whether on the bus, at the library, or while relaxing on your couch.
We are confident that you will find our Pennsylvania DMV practice test offers a number of attractive benefits, including:
User-friendly and accessible layout
Online access for your convenience
Fun and engaging interactive guide
Comprehensive and informative resource
Start Driving - Obtain Your PA Learner's Permit
If you are at least 16 years of age, you can earn your Pennsylvania learner's permit. In order to do so, you'll have to satisfy a number of different requirements. As with most states, Pennsylvania employs a graduated driver license (GDL) program to help ensure drivers have sufficient experience under their belt when the time comes to be issued an unrestricted license. These requirements are as follows:
Provide a DL-180 "Medical Qualification Certificate" form
Provide a DL-180TD form (if under 18) to show parental consent
Provide proof of identity and residency
Provide your social security card
Pass a vision test and written exam