North Carolina DMV Practice Test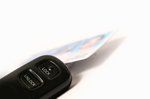 User-friendly and convenient
Affordable and practical
Effective - we GUARANTEE results
Course Summary
Pass the written license exam with ease
Familiarize yourself with test questions
Take advantage of thousands of test questions
Study from home, the library, or coffee shop
Pass your license exam guaranteed!
details
Sign Up Now - Instant Access
Studying Made Easy with Our Online Guide
If you want to pass the official license exam with ease, then we urge you to take advantage of our North Carolina DMV practice test. Available entirely online, this study guide includes the same types of questions that can be found on the official exam, presented in the same format. In simple terms, it allows you to "take the test" before you ever set foot in the motor vehicle office. Each time that you take our practice test, you will:
Be presented with 20 random questions
Have the opportunity to take the test at your own pace
Learn correct answers when you choose the wrong selection
Be prompted to take another test for additional practice
Rinse and repeat, as the saying goes!
Effective. Convenient. Intuitive. Affordable...
The benefits are nearly endless. We have developed our North Carolina DMV practice test with your needs in mind, as we realize that the official state handbook leaves a lot to be desired. Regardless of how comprehensive a resource it may be, it makes the process of learning key concepts and topics difficult when it should make this process easy. This is why we have developed our DMV practice test with the help of industry experts - to make extracting and retaining information easy. We think that the benefits are clear:
Studying is fun and engaging
Retaining important knowledge is made easy
Familiarize yourself not only with key questions but the test format as well
Study when you want, where you want, entirely online
Pass your test - guaranteed!
Complete the Steps to Earn Your Driving Privileges
The State of North Carolina employs a graduated licensing program for all new drivers under the age of 18. This process is intended to help new drivers gradually gain experience behind the wheel so that when the time comes to earn an unrestricted license, they have the necessary practical experience and knowledge to drive safely on the road. If you are under the age of 18 and in the process of earning your driving privileges, you can apply for your learner license when you are 15 years of age. The requirements are thus:
Complete a state-approved driver education course
Pass written, vision, and sign tests
Have a driving eligibility certificate of high school diploma (or equivalent)
Complete North Carolina Form DL-4A
If you want to pass your knowledge tests on your first try, take advantage of our North Carolina DMV practice test today!