Hawaii DMV Practice Test Course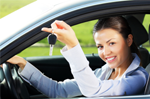 Gain knowledge you need to earn a successful score
Practice as many times as needed to feel comfortable
This course is easy, fast, and quite helpful
Course Summary
When you enroll in our practice course, we will make sure you have the confidence you need to successfully pass the written portion of your DMV exam on the very first try! Our Hawaii DMV practice test was designed for you! This unconventional method of preparing for a test has been quite effective, so try it today!
details
Sign Up Now - Instant Access
You'll be sure to pass the written portion of your DMV exam right away!
You won't find an easier program than the one we are currently offering. If you've often worried about taking the written portion of the DMV exam, then this course is for you. You'll be given 20 various questions regarding road rules and road signage identification. These questions are quite similar to the ones presented on the real Hawaii driver's license test. You can even take this practice course as many times as needed.
We'll prepare you like no other program can
Learn important facts regarding safe driving techniques
Correct answers given at the end of each question
After you've successfully completed and passed each test - road rules and road signs - at least five times, we guarantee you'll pass your driver's test on your very first try. If you don't, we'll proudly give you a full refund.
There are so many incentives as to why you should choose our course!
If you want to be fully prepared for the written portion of your DMV exam, then you'll definitely want to complete our prep course. This program has been proven to be quite effective and will ensure you gain the knowledge you need to become a safe driver.
Take the course whenever you want
Swiftly learn information that will be on the real exam
You can practice as many times as you want
You'll find it imperative to be familiar with the Hawaii Driver's Manual. We even offer a FREE DMV practice test that will be able to showcase your current driving knowledge.
Are you ready to get your Hawaii Driver's License?
If you plan on applying for a Hawaii provisional driver's license, there are a few facts you should know. First of all, you'll have to be at least 16 years old. If you are a first time driver, you will be ordered to apply for a Hawaii learner's permit. Once this has been completed, you will have to pass a road skills test and a vision test. Finally, you will then receive a Hawaii provisional driver's license.
It's important to prepare for the written exam before you take it. You'll need to understand traffic signs, motor vehicle laws, and safe driving techniques. Why not test your skills today? Make sure you pass the test on your very first try!
Hawaii Driver's License Resources