Ohio Learners Permit Practice Test and Prep Course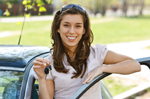 Go into your test with confidence
Take the test BEFORE taking the test!
Guaranteed results
Course Summary -
Earn Your Ohio Learners Permit
If you are in the process of obtaining your Ohio learners permit, we can help. At Test Questions and Answers, we have the resources you need to learn the fundamentals. With our online practice tests, you can familiarize yourself with key topics, so that when the time comes to take the official state exam, you are prepared and ready. Why not take the exam before you take the official exam? That is the promise of our Ohio learners permit practice test!
details
Sign Up Now - Instant Access
How Our Guide Works
Using our Ohio learners permit practice test is quick and easy. Ditch the state driver handbook and pick up your laptop, tablet, smart phone or computer instead! To take advantage of this resource, simply:
Enroll online and sign in to your account
Take our practice test consisting of 20 random questions
Find our which questions you answered incorrectly for future reference
Retake the test as many times as you like - no two practice tests are the same
With this guide by your side, you can easily learn and retail essential information. When the time comes to take the official state exam, it will be as if you've already taken it!
The Benefits of Our Practice Tests
Don't take a chance on standing in line at the DMV Office only to go home empty-handed. Take our Practice Permit Test and become a Safe Driving Teen!
We want you to actually use our resource, and for that reason, we have developed it with the help of experts to provide a number of benefits. These benefits include:
Convenient - available entirely online, 24/7
User-friendly - the test format is simple and easy to use
Practical - you can study from any desktop or mobile device, anywhere you go
Effective - learn the fundamentals with ease, thanks to unlimited retakes
Guaranteed - should you fail the state's permit test for any reason, we'll refund your money
How to Earn Your OH Learners Permit
Are you an Ohio resident who is at least 15 years, 6 months of age? If so, then you can apply for a Temporary Instruction Permit Identification Card (TIPIC). To apply for an Ohio TIPIC, you must furnish the following:
Proof of identity
Proof of birth date
Social security number
Proof of citizenship or legal presence
Proof of Ohio residency
Proof of parental or guardian consent
Once these criteria have been met, you will be required to take and successfully pass a written knowledge test, in addition to a vision screening exam. If you are worried that you will fail the knowledge exam, don't be. Our Ohio learners permit practice test can prepare you for the written test. We encourage you to enroll today and see the benefits yourself!
Ohio DMV Graduated Driver License Laws
Stage One - Learners Permit: A new driver must be at least 15 years and 6 months old to apply for a learner's permit. The required holding period for a learner's permit is 6 months. The licensee must complete 50 hours of driving time, 10 of which should be done at night to be eligible for a probationary license.
Stage Two - Probationary License: Before applying for a probationary license, the driver must be at least 16 years old. The nighttime restriction for a probationary license is not being allowed to drive between the hours of midnight to 6 AM for 16 year olds and 1 AM to 5 AM for 17 year olds. The licensee cannot have more than one passenger.
Stage Three - Full License: Nighttime driving restrictions are to be lifted when the licensee reaches the age of 18. Passenger restrictions are lifted at the age of 17 years old.