New Mexico Learners Permit Practice Test and Prep Course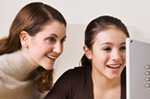 Unlimited retakes allowed
Covers the essentials
Guaranteed results
Course Summary -
Earn Your New Mexico Learners Permit
The process of earning your driving privileges can be difficult and arduous - but it doesn't have to be. With our New Mexico learners permit practice test, you can gain invaluable insight that will help you pass the official written exam with ease. If you're studying to take the permit test, ditch the state's driver handbook and take advantage of our online practice tests instead - you won't regret it!
details
Sign Up Now - Instant Access
How Our Guide Works
At Test Questions and Answers, we pride ourselves on developing convenient, user-friendly, and effective study resources. Our New Mexico learners permit practice test has been designed to help individuals familiarize themselves with key concepts without having to struggle for hours on end. We understand that no matter how comprehensive a study resource may be, it's only effective if it's actually used. This is why we offer our practice tests entirely online - it makes studying simple and easy!
Enroll online today
Sign in to take our practice test
Review the questions that you answered incorrectly
Retake the test as many times as you like
The Benefits of Our Practice Tests
Our New Mexico learners permit practice test is beneficial in many ways, not the least of which is its effectiveness as a study resource. But the benefits go beyond that. We have developed this resource with the help of industry experts to be incredibly convenient and easy to use. We want you to use our online practice test, so we've made it with your needs in mind! It is:
User-friendly
Intuitive
Quick and easy
Convenient
Effective
Fun and engaging
Perhaps best of all, our New Mexico learners permit practice test comes with a 100 percent money-back guarantee. If for any reason you fail your permit exam after using our practice test and prep course as a guide, we'll refund your money.
How to Earn Your NM Learners Permit
New Mexico, like most states, has a graduated driver license (GDL) program that all first-time drivers must abide by. If you are a minor who is currently in the process of earning your driving privileges, you can apply for a New Mexico learners permit when you are 15 years of age. The requirements are thus:
Provide proof of enrollment or completion of a state-approved driver training/education course
Provide proof of identity, date of birth, and residency
Pass a vision screening test
Pass the written knowledge test (this requirement may be satisfied in an approved driver training course)
New Mexico DMV Graduated Driver License Laws
Stage One - Learners Permit: A new driver must be at least 15 years old to apply for a learner's permit. The required holding period for a learner's permit is 6 months. The licensee must complete 50 hours of driving time, 10 of which should be done at night to be eligible for a provisional license.
During the learner's permit phase, the licensee must drive with an adult who is 21 years or older and has been licensed for a minimum of 3 years.
Stage Two - Provisional License: The licensee must be at least 15 years and 6 months old to qualify for a provisional license. The nighttime restriction for the provisional license is not being allowed to drive between the hours of midnight to 5 AM. The licensee is not allowed to have more than 1 passenger under the age of 21.
Stage Three - Full License: In order to remove the nighttime and passenger restriction, the licensee must be 17 years old (18 if the licensee did not undergo driver education).