Montana Learners Permit Practice Test and Prep Course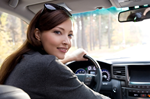 Available entirely online
User-friendly and convenient
Guaranteed success
Course Summary
If you are currently in the process of earning your driving privileges, don't go it alone. At Test Questions and Answers, we have the resources you need to succeed. With our Montana learners permit practice test and prep course, you can familiarize yourself with key concepts and topics so that when the day comes to take the test, you're prepared and ready! Enroll today and take advantage of this guide.
details
Sign Up Now - Instant Access
How Our Guide Works
We have developed our Montana learners permit practice test with your needs in mind. Unlike the official state driver's handbook, which can be cumbersome and overwhelming, our online resource is user-friendly and engaging. To take advantage of this resource, simply complete the online registration process today. Once you have enrolled, you will be able to sign in and out at your convenience.
Our practice test consists of 20 random questions on road rules, signage, and safe driving techniques. Each time that you sign in to take our practice test, you will be presented with a whole new set of questions. No two practice tests are the same. And because our practice tests cover the same topics as the official exam, you'll gain all of the knowledge you need to pass on your FIRST try.
The Benefits of Our Practice Tests
The benefits afforded by our online Montana learners permit practice test are many. We believe that resources should be designed around the needs of the student, and for this reason, we have developed our online practice test to provide you with all of the information that you need - and nothing you don't. Among the benefits are:
Available entirely online
Can be accessed via desktop or mobile
Modeled after official exam
Unlimited retakes available
Cover same topics and questions as official exam
We have such confidence in this resource that we guarantee results. If for any reason you fail the permit exam after studying with our Montana learners permit practice test, we will refund your money, no questions asked.
Try Sample Test!
How to Earn Your MT Learners Permit
If you are at least 14 years, 6 months of age and enrolled in a state-approved traffic education program, then you can apply for a Traffic Education Learners License (TELL). To obtain a regular learner license, teen drivers must be at least 15 years of age and have successfully completed a state-approved traffic education program. To actually obtain your permit, you must complete the following:
Pass written, vision, and driving test
Provide proof of identity, residency, and authorized presence
To ensure your success on the written exams, take advantage of our Montana learners permit practice tests! They will make the process of passing the official exam feel like a breeze!