Arizona Learners Permit Practice Test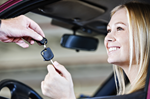 Bring Your Required ID and Paperwork
Instructions on Preparing for the Written Exam
Follow the Arizona Learners Permit Guidelines
Course Summary
In order to discover the steps in obtaining your AZ driving permit, how to pass your DMV written test, and the required paperwork to bring with you to the DMV office, we encourage you to study online. Our Arizona learners permit course is ideal to meet these requirements.
All applicants must also be familiar with the Arizona Driver's Manual. Take our DMV practice test to try out your knowledge! With our Arizona learners permit practice test, you can familiarize yourself with the essentials.
details
Sign Up Now - Instant Access
Our Arizona learners permit practice test is a simple yet effective resource. Modeled after the official state exam, it can help familiarize you with key concepts and topics. It will also give you a good idea of what to expect on test day. To study with this resource, complete this process:
Enroll online to access our course materials
Take our practice test consisting of 20 random questions on road rules and road signage recognition
Retake the test as often as you like, as no two practice tests are identical
Following these steps, you can be assured that you possess the knowledge necessary to pass your permit exam on the first try.
The benefits of our Arizona learners permit practice test include:
Convenient - available entirely online, our practice test allows you to ditch the paper driver handbook
Practical - rather than try to find the info you're looking for in the driver manual, why not study for the test by taking the test?
Affordable - you will not find a more affordable or more worthwhile study guide than our permit practice test
Effective - learning and retaining new information has never been easier thanks to our interactive study format
Guaranteed - if you study for your permit exam using our Arizona learners permit practice test, we guarantee that you'll pass on your first try
Take our Arizona practice permit test now to enhance your driving knowledge.
Try Sample Test!
Stage One - Instructional Permit Stage
A new driver must be at least 15 years and 6 months old to apply for an instructional permit. The licensee must then hold the permit for a minimum of six months.
Stage Two - Restricted/Probationary Stage
Prior to applying for a restricted /probationary license, the driver must be at least 16 years old. The nighttime driving restriction for a restricted license holder is not being allowed to drive between the hours of midnight to 5am.
Stage Three - Full License Stage
In order to obtain your full license in Arizona for unrestricted driving, the applicant must be at least 18 years old. During the Instructional Permit stage, the licensee must be accompanied by a licensed driver at least 21 years old at all times.
Enroll in our comprehensive course today!
When you enroll in our Arizona learners permit course, you are taking advantage of the numerous benefits as listed previously. So go ahead - enroll today, for we can guarantee that you will be satisfied with our results!
Arizona New Driver Resources