Nebraska Motorcycle Practice Test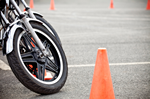 The course is highly affordable
Proven to be quick and effective
100 percent guaranteed - or your money back
details
Sign Up Now - Instant Access
Course Summary
We want to help you get your motorcycle license! You no longer need to panic or stress about taking the written DMV exam. We've developed a Nebraska motorcycle practice test that will allow you to become fully prepared for the assessment in a limited amount of time. Join our course and sufficiently eliminated the fear of failing from your mind.
Access Time: 30-Days
If you're going to prepare for the DMV assessment, you should do it the right way. Our prep course offers you the opportunity to view over 600 questions that are almost identical to the ones you'll see on the actual test. For each question, you will be given the accurate answer and a detailed explanation. It will be as if you're getting an inside look into the exam.
The course is completely available online
You won't have to use a study guide or handbook
Gain skills and confidence to avoid failing
Going to the DMV is such a hassle; therefore, why would you want to do it more than once? Our Nebraska motorcycle practice test will ensure you're out cruising in no time!
Do you still need more reasons as to why you should join our prep course? As soon as you enroll, you will be exposed to a variety of incentives. We want you to enjoy the learning process and be able to recommend this wonderful program to other drivers.
After registering, you'll have immediate access to the course
Convenient and stress-free experience
Prepare from any location with Internet access
As stated, our prep course is completely guaranteed. Once you've taken and passed our practice test at least five times, we have no doubt that you'll pass the written DMV exam on your first try. If this doesn't happen, we will return you the money you spent with us.
When you visit a DMV office to obtain a motorcycle license, you will have to have proof of identity and two documents proving your place of Nebraska residence. Once there, you will need to pass a vision test, as well as knowledge and skills tests. You will have to be 18 years old in order to receive this license. However, if you're 17 and have held a learner's permit for one year, you will be permitted to get a motorcycle license. Before going to the DMV, you will need to make an appointment. If you complete an approved motorcycle safety training class, then the written and skills tests could be waived.
If you're currently familiar with the Nebraska Motorcycle Driver's Manual, then you're ready to start preparing for your exam. We encourage you to take the practice test today and measure your skills. Don't delay getting a motorcycle license - let us help you now!
Try Sample Test!
Nebraska Motorcycle Resources