Idaho CDL Test Requirements and Endorsement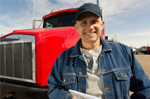 License Classifications and ID Requirements
Helps you to Prepare for the CDL Exam
Obtain Your CDL Endorsement by Vehicle Type
How to Get Your Commercial Driver's License
Depending on what license class and endorsements you need, CDL drivers will have to take one or more knowledge tests. Once involved in our Idaho CDL practice test course, drivers must pass the General Skills Test.
Available CDL Courses
We also have specified courses tailored to meet your individual CDL needs, including: general knowledge, tankers, pre-trip inspection, school bus, hazardous materials, doubles/triples, combination vehicles, air brakes, and general knowledge courses.
Take a FREE CDL Practice Test
details
Sign Up Now - Instant Access
When do I need a CDL in Idaho?
To drive a Class A, B, or C commercial vehicle in the State of Idaho, you must possess a CDL. Addtional endorsements are further required for double/triple trailers, passenger vehicles, and vehicles marked for hazardous materials. These following endorsements are specified for certain commercial vehicles:
Class A License - If the combination vehicle in question has a gross combination weight rating (GWCR) of 26,000 pounds or greater, with a load capacity greater than 10,000 pounds, then this endorsement is necessary! Drivers with this endorsement may also operate other vehicles that require a Class B, C, or D license.
Class B License - This endorsement is required for a single vehicle with a GVWR or 26,000 pounds or more, as well as combination vehicles that have a trailer with a GVWR of 10,000 pounds or less. Drivers with this specific endorsement may operate vehicles requiring Class C or D license.
Class C License - If you are operating a vehicle with a GVWR or GCWR less than 26,000 pounds, then this endorsement is required. This Class C endorsement is for vehicles designated to carry 16 or more people (including the driver), or one that is carrying hazardous materials. A driver with this endorsement may also operate Class D licensed vehicles.
Seasonal CDL - A Seasonal CDL is available to qualified seasonal drivers, per certain farm-related vehicles such as custom harvester, farm retail, agrichemical, and livestock feeders. This endorsement is only valid within 150 miles of the business or farm in question. It is further valid (with a Class D endorsement) for 180 days in a year, only allowed to be use twice in one's lifetime.
CDL Exemptions
There are four kinds of CDL exemptions: Recreational, Emergency, Military, and Farm Vehicle exemptions.
Recreational exemptions pertain to drivers of vehicles used exclusively to transport personal possession for non-business purposes. Military exemptions apply to vehicle operators who are "active duty" military personnel, as well as civilians who are required to wear their uniforms. Emergency exemptions are available to fire fighters, or other emergency equipment often used in response to the preservation of life and/or property.
Farm vehicle exemptions apply to drivers of farm vehicles that are:
Controlled and operated by said farmer
NOT used in common or contract carrier operations, or driven more than 150 miles from the farm
Used to transport agricultural products, supplies, and machinery
Idaho CDL Skills Tests
Once you have passed the required knowledge test(s), you may then take the CDL skills test! The three types of skills examined in this section will be: pre-trip inspection, basic vehicle control, and on-road driving.
Your Pre-trip Vehicle Inspection will examine if you know whether your vehicle is safe to drive or not. The Basic Vehicle Control Section will test you on your skills when controlling said vehicle - you will be asked to move forward, backward, and turn within a specified area. The On-road Test will examine your ability to safely drive the vehicle in a variety of traffic situations.
Documents and Other Requirements
To apply for the CDL, you must be over 18 years old and possess a non-commercial (Class D) license. You may be able to take both the Class D and CDL tests simultaneously; however, applicants must have one year driving experience to obtain a CDL. Also, you must maintain 20/40 vision, and CANNOT be colorblind.
When applying for your CDL, be sure to take your current driver's license, social security card, and necessary fees. When you arrive at the skills tests, you will need to take identification, proof of insurance, and your receipts showing that you have passed the written tests and paid the pertinent fees.
List of Idaho ID and Required Documents
More Information
Enroll in our comprehensive course today!
Here at Test Questions and Answers, we understand that acquiring your CDL can often prove to be a long process. That is why with our Idaho CDL Practice Course, we walk you through every step, and provide you with pertinent information, to streamline this process.