Driver's License Resources and Directory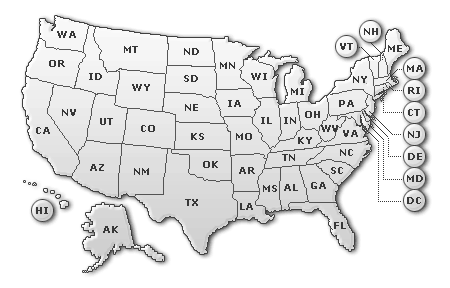 details
America's Driver License Headquarters! ™
We are dedicated to helping people successfully pass the Driver's License Exam. Whether you're getting your Commercial Drivers License, your Learner's Permit, or your Motorcycle License, you've come to the right place.
Start now, complete our program, we guarantee you'll be prepared to pass your written Driver's License test, CDL test, or Motorcycle test on your first try or we'll refund your money.
The Commercial Driver's License Test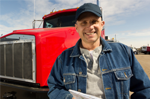 CDL license applicants can choose from the General Knowledge test prep course and/or any one of several CDL endorsement prep courses. This is an affordable alternative for future truck drivers who are considering enrolling in a truck driving school to secure a truck driving job.
Passing the CDL test and getting your CDL permit or CDL license is hard work, but the rewards can be tremendous. Often, students at truck driving schools enroll in our prep course. Why? Because our process works! In fact, many truck driver training companies and commercial driver license training programs have incorporated our courses into their curriculum.
Learn More
Please use the following resources to help secure your CDL and new future as a truck driver:
The Driver's License Test or Learner's Permit Test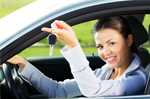 Driving permit and driving license applicants can choose from either of two prep courses. The Road Rules test and Road Signs test programs were primarily developed for first time drivers, and foreign nationals who are seeking an American driver license. Teens from all across the country are emailing their friends, telling them about this exciting drivers permit prep course. While we don't recommend burning your DMV driving handbook just yet, we do know that you'll find our learners test prep course much more enjoyable than studying the driver manual. Our drivers test program is interactive, so it's much more fun than trying to read and memorize a 100 page driver handbook. Plus, you'll retain the information so that you can pass the drivers license test on your first try.
Don't suffer the embarrassment of failing your drivers license test or drivers permit test. Learn the rules of the road and the road signs through our program. Not only will you pass, but you'll gain knowledge that you'll need to become a safe teen driver. For more information on the Drivers License Exam or getting a Restricted License, please visit our Foreign Visitor and Teen Drivers License Information page.
Learn More
Please use the following resources to help pass your driver's license exam and become a safe driver:
The Motorcycle Permit and License Test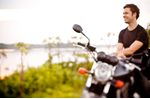 Motorcycle drivers license applicants love our motorcycle license prep course. Motorcycle test questions that are often found on DMV motorcycle exams can be tough. Motorcycle laws frequently change and the motorcycle tests are updated whenever these statutes change. If you look at the motorcycle section of the driver's handbook, you'll see that there's a lot of material that you could be "tripped up" on.
While passing the exam may be your primary goal now, operating your bike safely is much more important. The basis of motorcycle safety operations is the knowledge that you receive from your motorcycle training. Our motorcycle prep course will assist you in securing this knowledge.
Learn More
Please use the following resources to help secure your motorcycle license and prepare for the open road: