Free CDL Practice Tests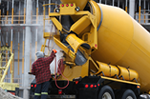 Over 3,000 questions similar to those on the CDL test
Try our FREE sample questions here
Money-back Guarantee
FREE
Commercial License DMV Test Sample Questions
Here at the Test Questions and Answers, we are proud to present our Class A DMV test sample questions. These sample questions are presented to you similar to how they appear on the actual exam. The great thing about these practice tests is that you have the ability to take them as frequently as possible. We can guarantee that by taking these tests as many times as possible, that you will be best prepared for the commercial driving exam!
The Results Are In
There's Still HOPE!
Don't give up! The good news is that this is just a free sample test. Better to fail this test than your written driver's license exam! Order our DMV Exam Prep Course and start studying today!
The Results Are In
There's More to Learn!
Nicely done! There's still more to learn though! Taking a sample test with five questions is one thing, taking an official driver's license exam with 25-50 questions is another. Make sure that you are prepared!
The Results Are In
There's More to Learn!
Congratulations! You've aced the free practice test. Now ace our DMV Exam Prep Course and you will be on your way to becoming a license driver. Start today!
DMV Exam Prep Course & Unlimited Practice Tests
Pass The Test on the 1st Try!
$2995
Buy Now
Free CDL Practice Test
Try these 5 sample questions
details
CDL Driver's License
Testing Center
Individual CDL Prep Courses:
Our CDL Test Question and Answers Course is made up of over 3,000 questions similar to those found on the DMV Commercial Drivers License test.
Once you log in, you can view hundreds to test questions and answers, along with DETAILED EXPLANATIONS. When you pass our final exam, you'll know when you're ready to take the CDL exam or for any CDL endorsement at your local DMV Office.
Know the Answers BEFORE you take the CDL Exam!
Easily learn the answers to the CDL test questions, plus get detailed explanations.
Unlimited CDL practice exams & includes our Money-Back Guarantee!
All applicants need to be familiar with CDL Driver's Manual. Think you know the material?
Take our CDL practice test now and test your driving knowledge.
Sign Up Now!
Guaranteed to Pass CDL License Prep Course
Prepare for the CDL Exam online! Don't spend hours studying the Commercial Driver's Handbook when you can study online with our Guaranteed CDL Prep Course.
It's like having the answers BEFORE you take the CDL exam!
Easily learn the answers to CDL test questions, plus get detailed explanations.
Money-back guarantee
When you have successfully taken and passed each test at least five times, we guarantee you'll pass your CDL test the FIRST time at your local driver's license office (or testing center) or we will provide you with a full refund for the cost of the course!
Sign up now for our online CDL practice test course. You'll pass the CDL Knowledge Tests the FIRST time... or we'll refund your money! Learn more about our CDL Value Package to make studying for your CDL license even easier!
Commercial Driver's License Resources