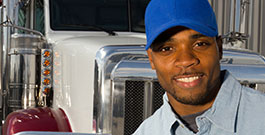 Requirements for Drivers in Virginia
Guaranteed to Pass Course with 30-Day Access
Guaranteed to Pass the First Time (91% success rate)
100% Online CDL Practice Exams
All of the CDL Endorsement Exams in One Package
Choose Practice Test Endorsements that Apply to You
(Not Sure? Scroll down.)
---
CDL Value Pack
Includes All CDL test prep courses
OR SAVE 50%
and Get ALL Tests!
OR SAVE 50%
and Get ALL Tests!
OR SAVE 50%
and Get ALL Tests!
A $154.55 Value
Only

$6995
Start Now!
All Endorsements are Included
General Knowledge
Air Brakes
Doubles/Triples
School Bus
Pre-Trip Walk Around Inspection
Hazardous Materials
Combination Vehicles
Passenger Transport
Tankers
Need Help Choosing Your Endorsements?
We can help!
Select your state and vehicle type and we will select the right endorsements for you.
Here is how the practice tests and prep courses work:
Our CDL Test Question and Answers Course is made up of over 3,000 questions similar to those found on the DMV Commercial Drivers License test.
Once you log in, you can view hundreds to test questions and answers, along with DETAILED EXPLANATIONS. When you pass our final exam, you'll know when you're ready to take the CDL exam or for any CDL endorsement at your local DMV Office.
Know the Answers BEFORE you take the CDL Exam!
Easily learn the answers to the CDL test questions, plus get detailed explanations.
Unlimited CDL practice exams & includes our Money-Back Guarantee!
When you have successfully taken and passed each test at least five times, we guarantee you'll pass your CDL test the FIRST time at your local driver's license office (or testing center) or we will provide you with a full refund for the cost of the course!