Free Road Rules Practice Testing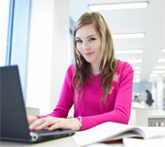 If you're searching for a fun and convenient way to prepare for the written portion of your DMV exam, then enroll in our program today. With this resource, you can learn the answers to the road sign identification and road rules tests; when the time comes, you'll be able to take the exam with confidence. It will be as if you have the answers before taking the actual exam! And of course, you can also take our FREE sample test below. Think you have what it takes to pass? Find out!
details
FREE
Driver's License DMV Test Sample Questions
Here at Test Questions and Answers, we are proud to present you with the sample questions you will come across while taking the actual exam. Ultimately, our road rules practice test will give you a better idea of what is to come on the final exam. The beauty of these exams is that you have unlimited attempts in which to take these practice tests. Our main goal with this road rules practice test is to allow repetition and memory retention for the final exam.
The Results Are In
There's Still HOPE!
Don't give up! The good news is that this is just a free sample test. Better to fail this test than your written driver's license exam! Order our DMV Exam Prep Course and start studying today!
The Results Are In
There's More to Learn!
Nicely done! There's still more to learn though! Taking a sample test with five questions is one thing, taking an official driver's license exam with 25-50 questions is another. Make sure that you are prepared!
The Results Are In
There's More to Learn!
Congratulations! You've aced the free practice test. Now ace our DMV Exam Prep Course and you will be on your way to becoming a license driver. Start today!
DMV Exam Prep Course & Unlimited Practice Tests
Pass The Test on the 1st Try!
$1995
Buy Now
FREE DMV Practice Test
Take these 5 sample questions
Sign Up Now - Instant Access
Driver's License Prep Course
About the Course - Your Options
You no longer have to spend hours studying a DMV handbook; our prep class will fully prepare you! Consisting of five questions, our FREE Road Rules Practice Test is available to see where you stand when it comes to testing for your learner's permit or driver's license. Once you've finished, you can enroll in the actual practice test program and begin taking advantage of various course benefits.
In order to become a licensed driver, it's important to be confident and knowledgeable regarding road rules and safe driving techniques; let us help you! Take our Free Road Rules Practice Test and then get started with the actual course. Not only will you receive correct answers to all of the questions, but you will also be given detailed explanations. The best part: if you don't pass your written exam on your very first try, we'll happily give you a full refund for the price of the course. Other benefits include:
Simple to Use
Proven Teaching Methods
100 Percent Online
Avoid the 50 Percent Failure Rate
You won't find another program like ours. Our Free Road Rules Practice Test allows you to preview our course before actually enrolling in it. You will be tested with questions similar to those found on the DMV exam! It's as if you'll have the answers before taking the real thing!
Get started today to gain the road safety knowledge every driver needs. It's important for all applicants to be familiar with the driver's manual. Are you ready to enroll? With our money-back guarantee, you've got nothing to lose!
Start Now!
Learners Permit Resources
We want you to become the best driver you can possibly be. For your satisfaction, we offer resources for new drivers, such as: