Free DMV Road Rules Test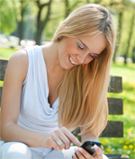 Take advantage of our free trial
Review 5 sample questions
Questions similar to those on actual exam
details
FREE
Driver's License DMV Test Sample Questions
Here at Test Questions and Answers, we are proud to present you with the sample questions you will come across while taking the actual exam. Ultimately, our road rules practice test will give you a better idea of what is to come on the final exam. The beauty of these exams is that you have unlimited attempts in which to take these practice tests. Our main goal with this road rules practice test is to allow repetition and memory retention for the final exam.
The Results Are In
There's Still HOPE!
Don't give up! The good news is that this is just a free sample test. Better to fail this test than your written driver's license exam! Order our DMV Exam Prep Course and start studying today!
The Results Are In
There's More to Learn!
Nicely done! There's still more to learn though! Taking a sample test with five questions is one thing, taking an official driver's license exam with 25-50 questions is another. Make sure that you are prepared!
The Results Are In
There's More to Learn!
Congratulations! You've aced the free practice test. Now ace our DMV Exam Prep Course and you will be on your way to becoming a license driver. Start today!
DMV Exam Prep Course & Unlimited Practice Tests
Pass The Test on the 1st Try!
$1995
Buy Now
FREE DMV Practice Test
Take these 5 sample questions
Sign Up Now - Instant Access
Driver's License Prep Course
Easy-to-use and highly educational
Practice memorizing road rules and signs
Avoid the 50 percent national failure rate
Proven teaching methods
If you are looking to obtain your driver's license for the first time, or simply want to lower your insurance premium, our course is perfect for you! Don't waste countless hours studying the DMV handbook, and take our course instead.
Provided with the answers BEFORE you take the DMV exam
Get detailed explanation to the Road Signs and Road Rules Tests
Offered on our money-back guarantee
When you have successfully finished the required course materials, congratulations - you're done! Once you have taken both tests at least five times, we can guarantee you'll pass your driver's exam on your first attempt. If you do not on the initial attempt, we will provide you with a full refund for our course.
To enroll in one of our comprehensive, start now!
Start Now!!
Driver's License Resources